發熱產品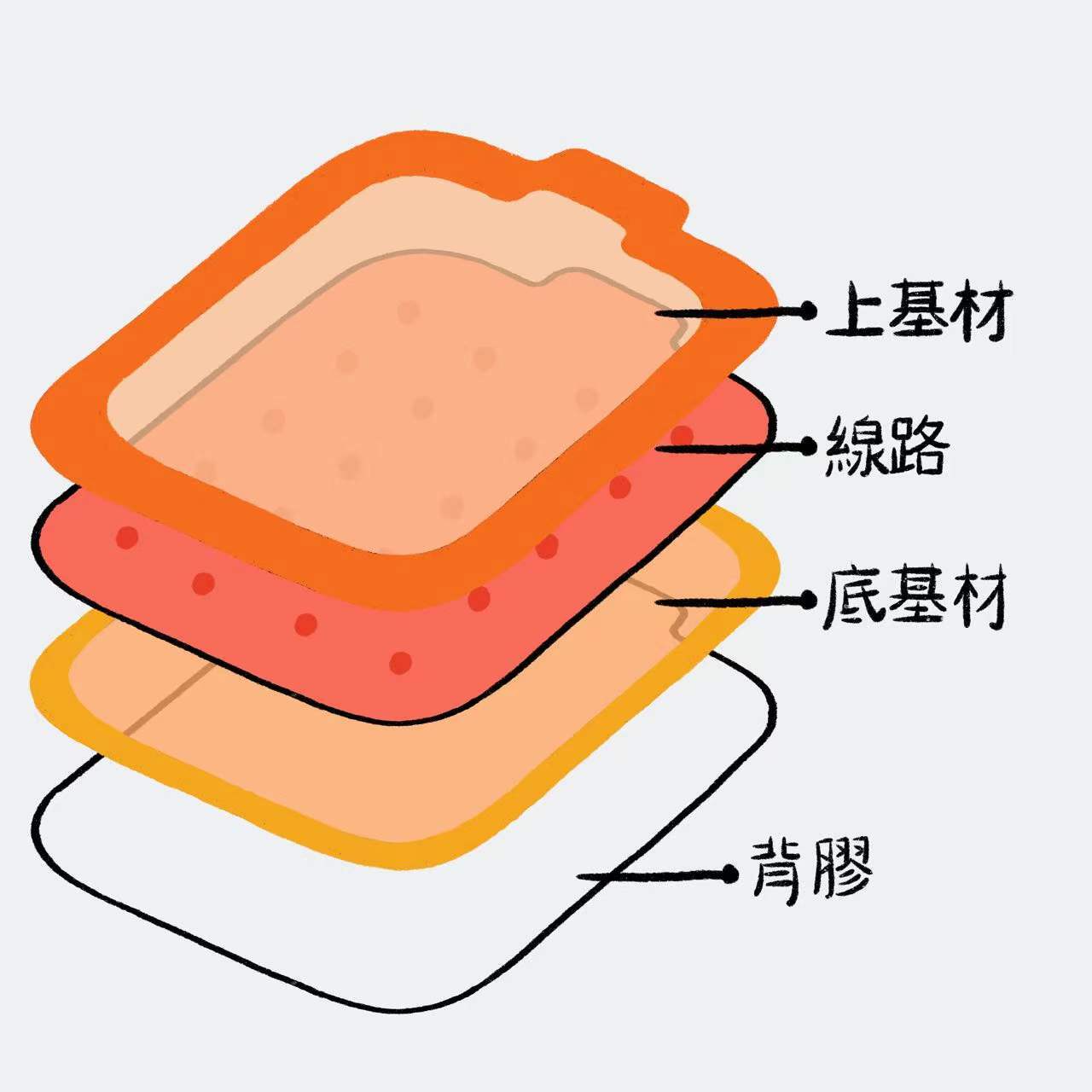 Features
The material is made of PET, which is soft and flexible.
Its surface is safe and non-charged, with good insulation performance and safe to use.
Rapid heating, high thermal efficiency and uniform heating. The temperature can be easily controlled by controlling the resistance.
Power density can be adjusted according to customer requirements.
Simple structure and long life.
The specifications are diversified, and various shapes and thicknesses can be designed and produced according to customer requirements.
The heating element is insulated from the air, and the components are resistant to acid and other corrosive substances.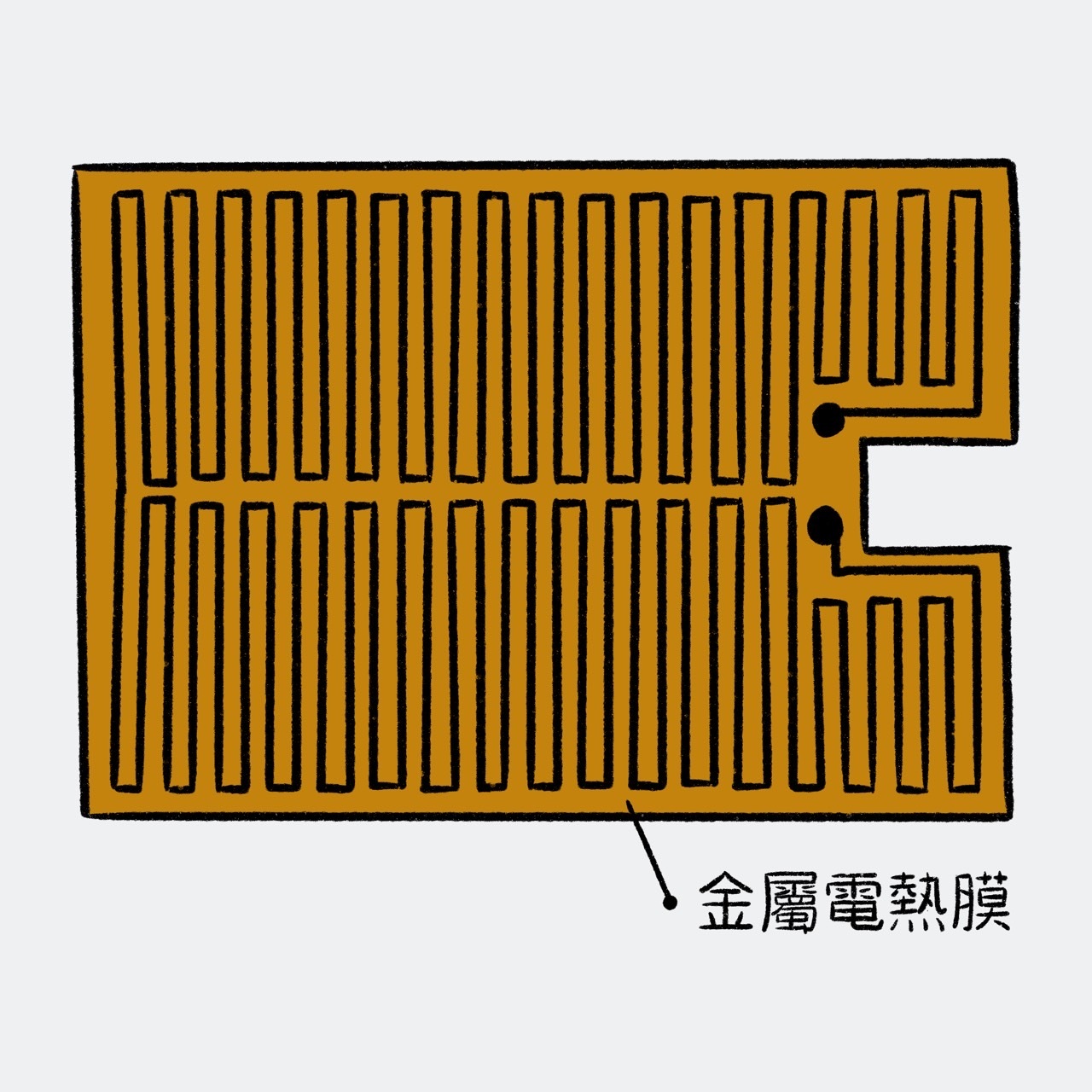 Carbon wire electric heating film
• Heating material: graphite, metal powder, metal oxide
• Production process: The technical core of carbon wire printing electric heating film is the production and processing technology of paste. The heating material and other fillers are made into ink-like paste, which is quantitatively printed on the polyester film pre-bonded with metal current-carrying strips (as electrodes) by screen printing process, and then covered with polyester film to form an insulating structure. The power control of this type of heating film is mainly realized through the composition of the paste, the thickness and spacing of the ink strips.
Product application
• Heating electronic components to maintain the normal operation of 3C products such as laptops, mobile phones, tablets, cameras or monitors in extremely cold environments.
• Defogging of car glass and defogging of home glass.
• Heated cold protection for clothing, hats and wear accessories.
• Health care equipment, blankets, chair cushions, warm packs and other products to keep warm.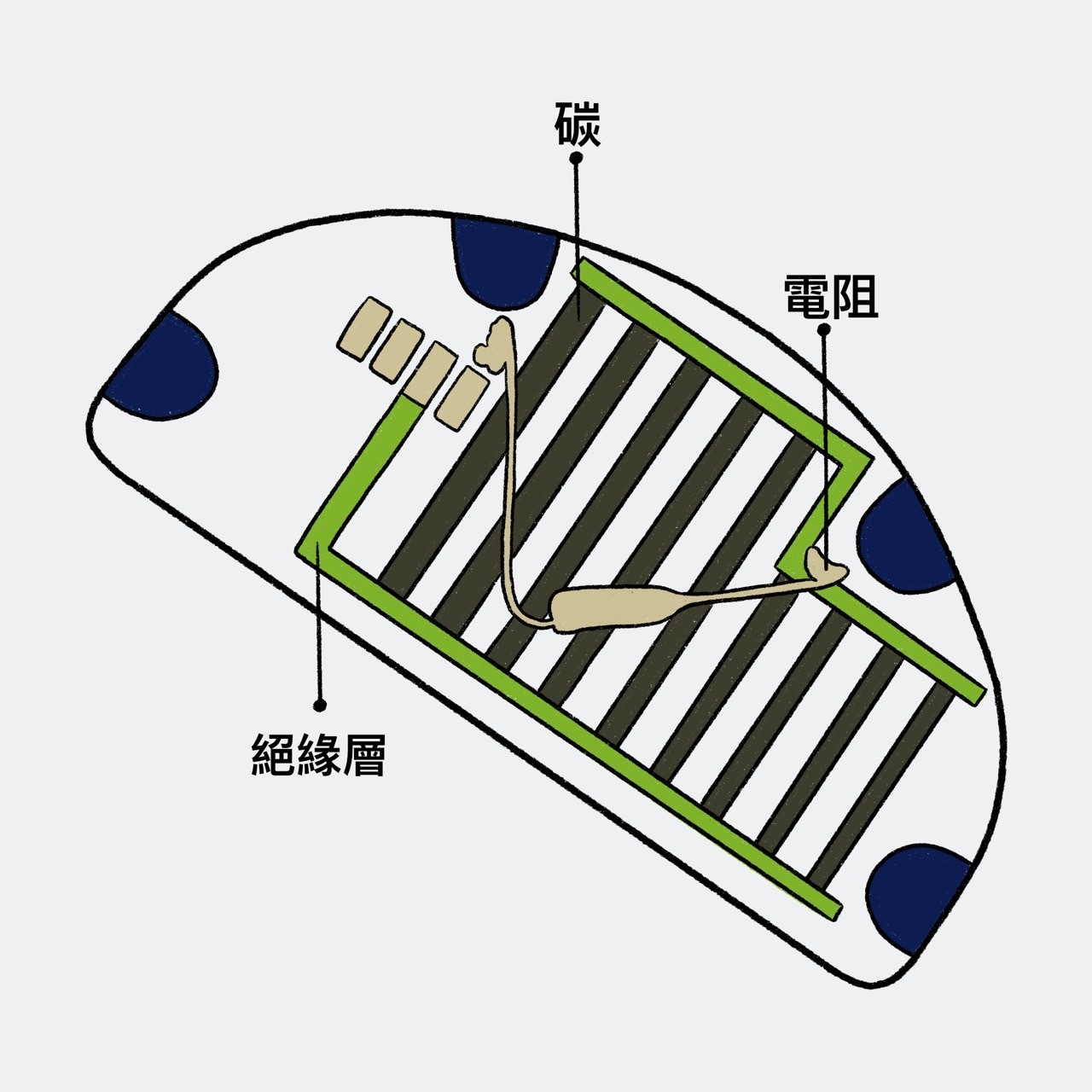 Features
• High operating temperature. The operating temperature of the high temperature metal electric heating film element can reach 300 degrees.
• Surface heating, high thermal efficiency, energy saving and power saving.
• Long service life, 10 times longer than traditional heating wire.
• The shape can be customized for a wide range of applications.
• No open flame when it is hot, safe and reliable.
• Strong corrosion resistance. The components are safely enclosed in an insulating layer, which can effectively resist the corrosion of various chemical gases and chemical solutions.
• Precise temperature control, temperature error +/- 2%.
• High voltage resistance: can withstand test voltages up to 1500V or more without damage.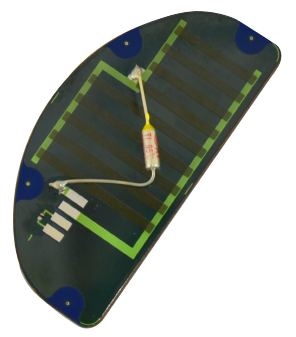 Heating material
• Pure metal, metal alloy material, silver paste, carbon paste
Production Process
• Etching: The material is mainly metal thin film, and the manufacturing process is similar to that of PCB circuit boards.
• Screen printing: The materials are mainly silver paste, carbon paste, etc. The production process is mainly through screen printing, so that silver paste, carbon paste and other materials are printed on the substrate, then dried, cut and processed into products.
PRODUCT APPLICATIONS
• Home laundry drying.
• Kettle or drinking container is heated.
• Insulation or heating of industrial piping, tanks, equipment and machinery.
• Environmental insulation of aquaculture farms and livestock farms.
• Car heating heating, home floor heating.
• Outdoor base station heating to maintain base station operating temperature.