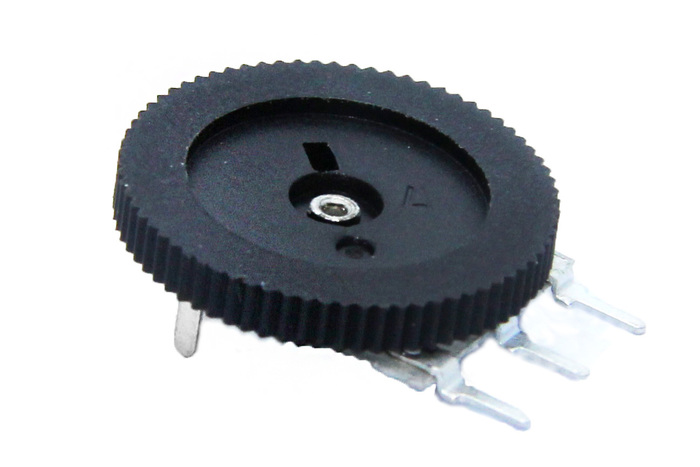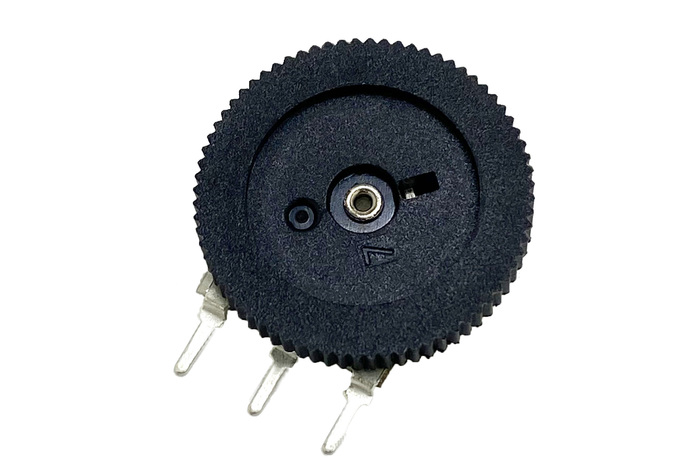 F1001-NP4B7B10K
Feature:
Low-profile.
Dual-unit type offer superior gang error characteristics.
Dip and reflow solderable.
Specification : Download ▼
ELECTRICAL CHARACTERISTICS
Total Resistance
10KΩ±20%
Rated Power
Linear Taper B:0.05W
Rated Voltage
Taper B: AC50V、DC12V
Sliding Noise
Less than 100mV
Insulation Resistance
More than 100MΩ
Residual Resistance
Term1-2: Less than 20Ω
Term2-3: Less than 20Ω
Gang Error(Dual Unit)
/
MECHANICAL CHARACTERISTICS
Total Rotation Angle
270°±5°
Rotational Torque
10~90gf.cm
Rotation Stopper Strength
There should be no visual damage when minimum
0.8Kgf.cm of torque is applied.
Push-Pull Strength of Shaft
There should be no damage when maximum push
strength of 0.5Kgf and 0.2Kgf pull strength are applied.
ENDURANCE CHARACTERISTICS
Rotational Life
10,000 cycles
SWITCH CHARACTERISTICS (FOR WITH-SWITCH TYPE)
Resistance of Switch
/
Switch Rated Power
/
Insulation Resistance
/
Withstand Voltage
/
Switch Rotation Angle
/
Switch Action
/
Switch Push Stroke
/
Push on Switch Action
/
Number of Cycles
/