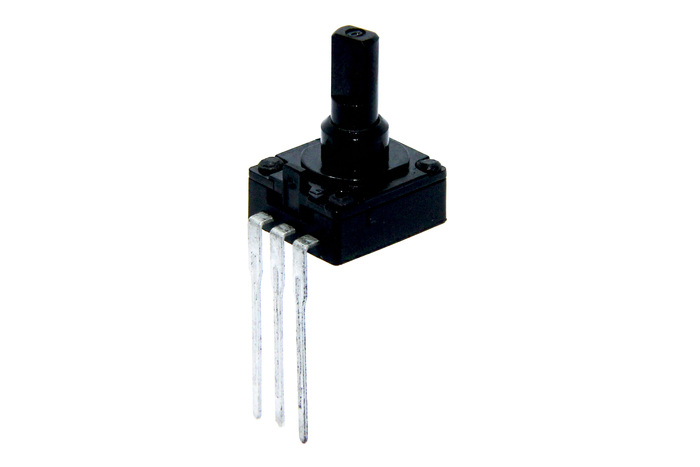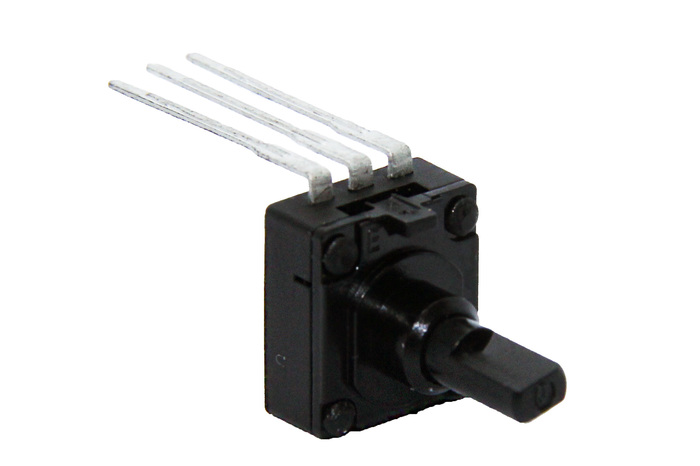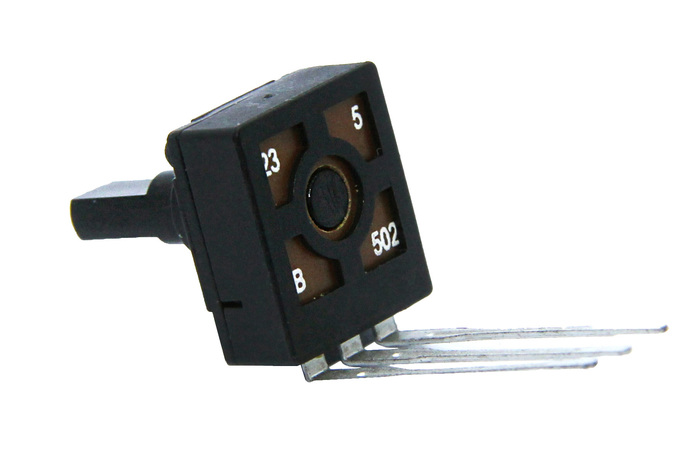 F10KV6 B5Kb-2 L10H*5( O )
Feature:
For small ideal, low-profile sets.
Insert-molding with resin applied around the resistor assures high flux resistance.
Long life and high reliability.
Specification : Download ▼
ELECTRICAL CHARACTERISTICS
Total Resistance
5KΩ±10%
Rated Power
Linear Taper B:0.0125W
Rated Voltage
Taper B: AC50V~DC5V
Insulation Resistance
More than 100MΩ
Residual Resistance
Term1-2: Max. 5%of total resistance
Term2-3: Max. 5%of total resistance
MECHANICAL CHARACTERISTICS
Total Rotation Angle
220°±10°
Rotational Torque
3~50gf.cm
Rotation Stopper Strength
There should be no visual damage when minimum
2.0Kgf.cm of torque is applied.
Push-Pull Strength of Shaft
There should be no damage when maximum push
strength of 5.0Kgf and 5.0Kgf pull strength are applied.
ENDURANCE CHARACTERISTICS
Rotational Life
100,000 cycles minimum
SWITCH CHARACTERISTICS (FOR WITH-SWITCH TYPE)
Resistance of Switch
/
Switch Rated Power
/
Insulation Resistance
/
Withstand Voltage
/
Switch Rotation Angle
/
Switch Action
/
Switch Push Stroke
/
Push on Switch Action
/
Number of Cycles
/