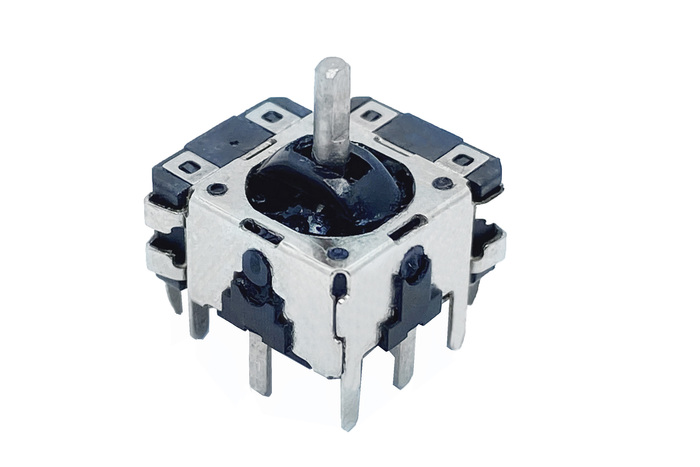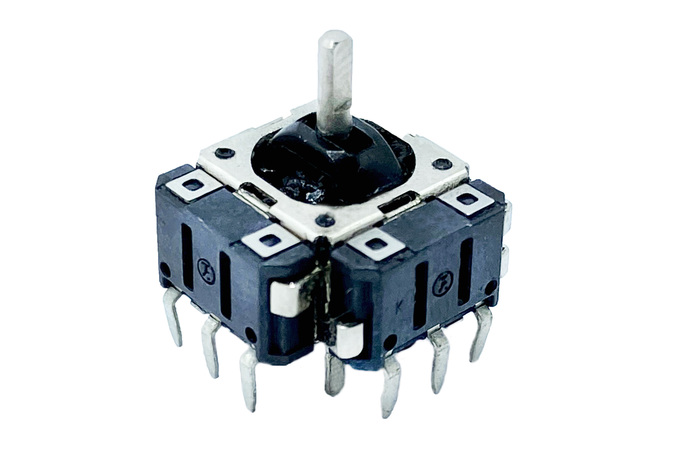 FJR06K-S1B10KD0
Feature:
Miniature dimensions of 11 mm * 11 mm * 6 mm.
Switch function available.
Perfect for portable gaming devices.
Specification : Download ▼
ELECTRICAL CHARACTERISTICS
Total Resistance
B10KΩ±20%
Rated Voltage
Linear Taper B: AC50V, DC5V
Noise
Less than 300m Vp-p
Voltage Divider Error
38%~62%
MECHANICAL CHARACTERISTICS
Figure of Lever Operation
Circular Operating
Operation angle of Lever
60° Max
The Stopper Strength of the Lever
More than 3.0 Kg.f, 3 seconds minimum
Operating force of Lever
120±50 gf.cm
Accuracy of Reset Position of Lever
±5°
ENDURANCE CHARACTERISTICS
Rotational Life
1,000,000 cycles minimum
SWITCH CHARACTERISTICS (FOR WITH-SWITCH TYPE)
Resistance of Switch
/
Switch Rated Power
/
Insulation Resistance
More than 100M
Withstand Voltage
There shall be no damage, arc or dielectric breakdown.
Switch Rotation Angle
/
Switch Action
/
Travel
0.3±0.2 mm
Operating Force
650±150 gf.cm
Number of Cycles
200,000